Zaida in Three is an acoustic-vocal quintet of jazz composed of 3 vocalists, a bass player and a pianist from Tenerife:

Zaida Almeida (main vocal), Sara Alemeida (vocal), José Félix Álvarez (vocal), Pablo Díaz (piano), Juan Antonio Mora (bass).

Client: Zaida in Three
Year: 2019
They decided to produce a live CD of one of their concerts. Together with Zaida, the leading voice of the group, I developed the identity of Zaida in Three for this CD and the concept of photography, to transmit such an important connection of the three vocals complementing each other in their music.

A special thanks to Rubén for capturing this.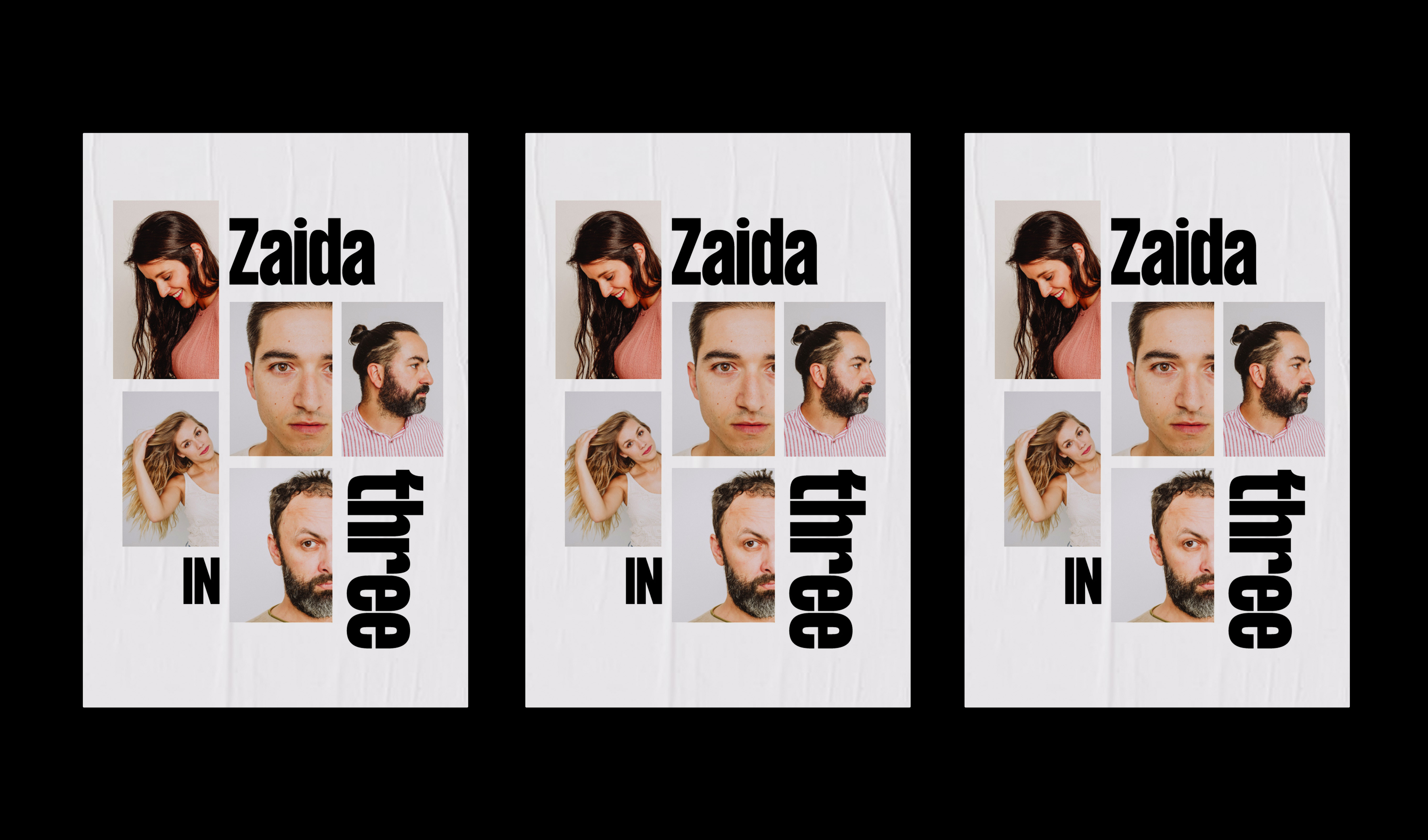 Art Direction and Design: Tamara González
Photographer: Rubén Plasencia

---
BY:TAMARA
Art direction &
graphic design