AKÍBA, a massage and well-being space in Barcelona, commissioned me to develop an identity that represents the connection between two important pillars of its owner: body health and Africa. Lead by founder Tamara Ndong Bielo, an African woman from Malabo (Equatorial Guinea) based in Barcelona, who thinks that being allowed to treat any bodily injury would be an essential right for every human. The main objective for AKÍBA is to grow to create an AKÍBA space in Malabo.

AKÍBA also has sustainable values. Respects the environment and promotes fair trade and responsible consumption with all products that are used in the space.
Client: AKÍBA
Year: 2022
Barcelona
SERVICIES

Logo
Brand Identity Design
Visual Concept
Social Media
The most interesting thing about developing this identity was to represent the connection between body health and the strong link with Africa that the brand has.

In order to talk about the AKÍBA's logo letterforms, its creation was inspired on historically-referential elements such as African pattern fabrics, where the geometric forms and the duplicated lines creates a special visual system.

Also, the logotype was designed with the intention to break with traditional massaging and relaxing brands. Using the African spirit that allows us to explore and create an iconic letterform logo.
AFRICAN'S FABRICS PATTERNS AS INSPIRATION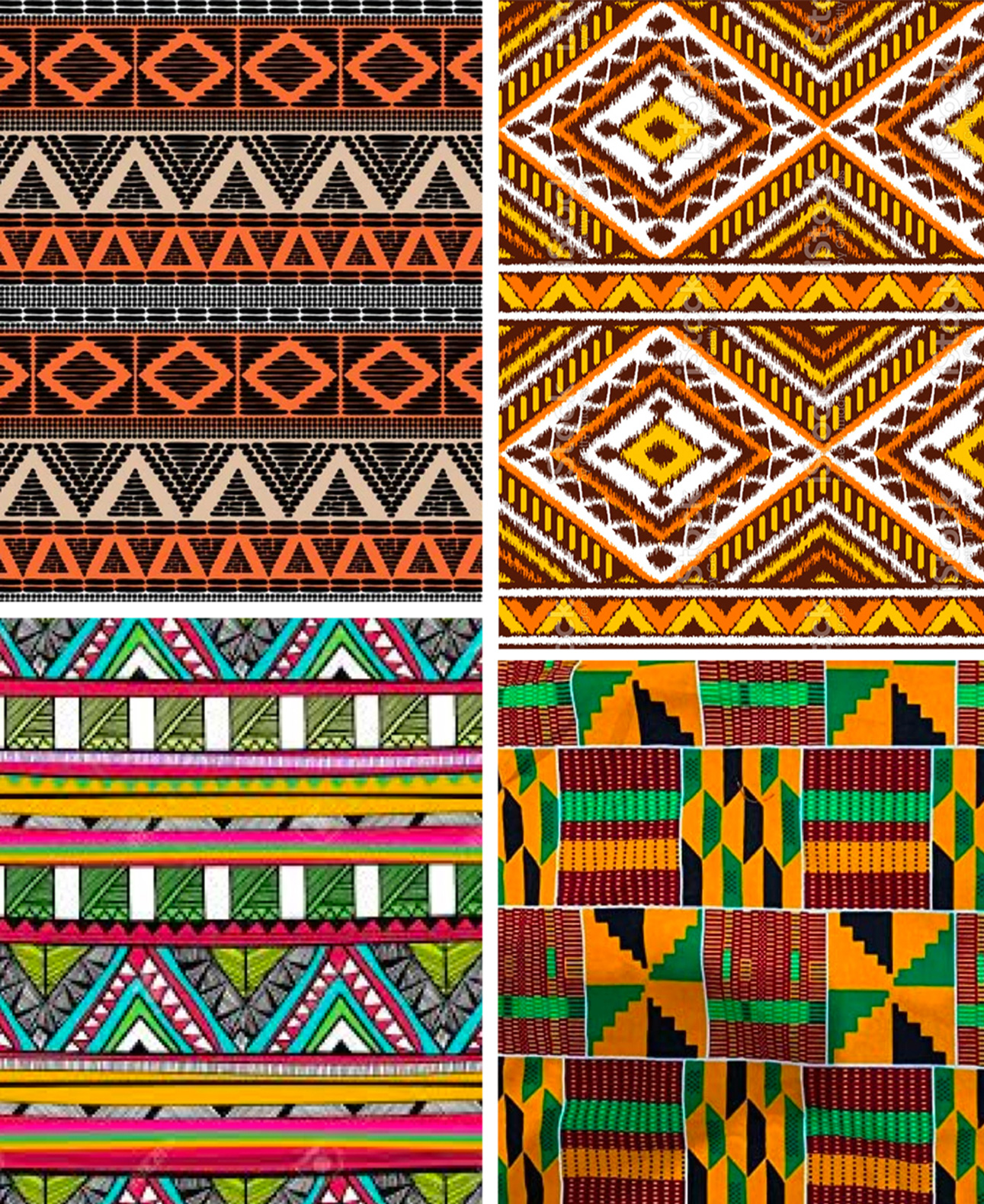 This logo also allowed us to develop our own visual system. Using each letter and playing with it through position and repetition to generate several unique reticles that only AKÍBA could have. Again the African's fabric patterns are an inspiration to create this design.
The color palette is inspired by nature and different human skins. Exploring how to mix both things is the way that I came up with this color palette combination that reminds us of sand, skins and nature.

But, as we know already, AKÍBA is not only a warm space where you can fix your body, it also has strong values such as sustainability and solidarity. So that is the reason why the brand needs to have a bright color that stands out to generate contrast with the warmth part of the design identity.
It should be noted that AKÍBA's intention is to grow in order to open a space in Malabo in the future, so the design identity must also be able to grow as well. That is why we need a versatile identity that allows each pillar of the brand to take on its own personality and also to have the ability to work visually in two different cities and cultures, such as Barcelona (now) and Malabo (in the future).

The combination of all the design elements creates an unconventional massage brand design, able to show its african soul but also its well being services. Being more expressive when AKÍBA needs to talk about its values, or sober when the brand requires to communicate relaxation and massage services.
---
BY:TAMARA

Art direction
& graphic design